Senior Trip 2023 Recap: Best. Trip. Ever.
Get ready to dive headfirst into the wildest, craziest, most memorable trips of 2023. We're talking non-stop laughs, epic adventures, and memories that'll have us smiling  for years to come. From soaking up the sun on sandy beaches to partying all night long, this year's trips were a one-way ticket to pure awesomeness. Whether your senior trip was in Playa del Carmen, Riviera Maya, Nassau, Punta Cana, or Panama City Beach, we have plenty of stories and things to reminisce on. So, sit back, relax, and let us take you on a journey through the Best. Trips. EVER!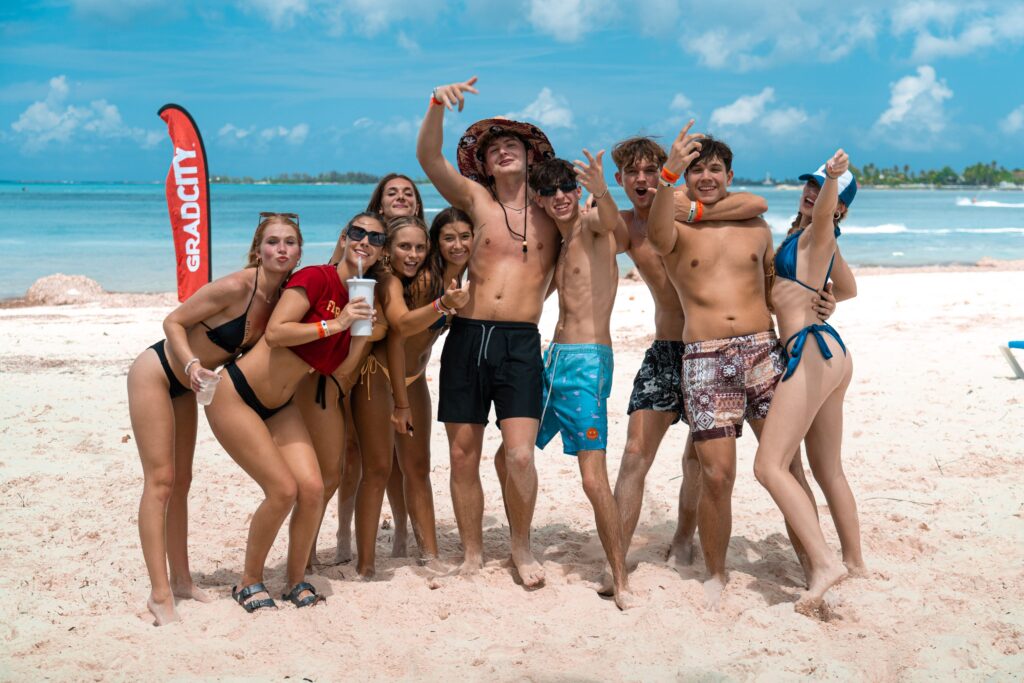 Take Us Back to Panama City Beach!
Alright, let's jump right into the tropical paradise that was Panama City Beach, Florida, where our Senior Trip 2023 unfolded like a dream. Picture this: a bunch of wild and carefree seniors on a mission to have the time of their lives. We chilled at the beach, attended the funnest parties ever, like a dress to impress party where we got to unleash our inner fashionistas. We truly loved every minute of it. Endless days of sandy toes, crashing waves, and sunny skies made us feel like we were living in a postcard. Panama City Beach, you gave us a dream trip.
Nassau: You Have Our Hearts…
Get ready to set sail to the stunning paradise of Nassau, Bahamas, where our Senior Trip took us on a wild and unforgettable adventure. We had a blast at every single night event. From the white-out party at Senor Frog's to the stoplight party at the Breezes, every night was full of excitement. And, let's not forget about how the Stafford Brothers truly made this trip unforgettable at a private concert where we got to dress in Coachella-inspired fits. The energy on and off the stage was truly unmatched.
During the day, the excitement continued with awesome day parties by the stage with themes like "Throw Down for Your College Town" day, where we got to represent our schools with pride and partying like there was no tomorrow. Oh, and let's remember the breathtaking sunset cruise, where we sailed the sparkling waters as the sun went down. We even ventured out to a magical sandbar and private island during our excursions, discovering a hidden slice of paradise. Nassau, Bahamas, you treated us to a Senior Trip like no other, packed with non-stop fun, laughter, and memories we'll treasure forever.
Nothing Like A Senior Trip In Playa Del Carmen
Let's transport ourselves to the paradise that is Playa del Carmen, where our Senior Trip took us on a wild ride. We set sail on a catamaran + snorkel excursion, diving into crystal-clear waters. And when it came to beach club vibes, Coralina was our go-to spot. Lounging on sunbeds, sipping colorful cocktails, dancing our hearts out, and soaking up the tropical atmosphere was definitely a highlight.
But the fun didn't stop there! We unleashed our competitive spirits at the king and queen of senior trip competition, where we showcased our talents and personality in a fierce battle for the crown. And let's not forget all the night themed parties that had us dancing and partying all night long. Playa del Carmen, you were the perfect backdrop for our epic Senior Trip.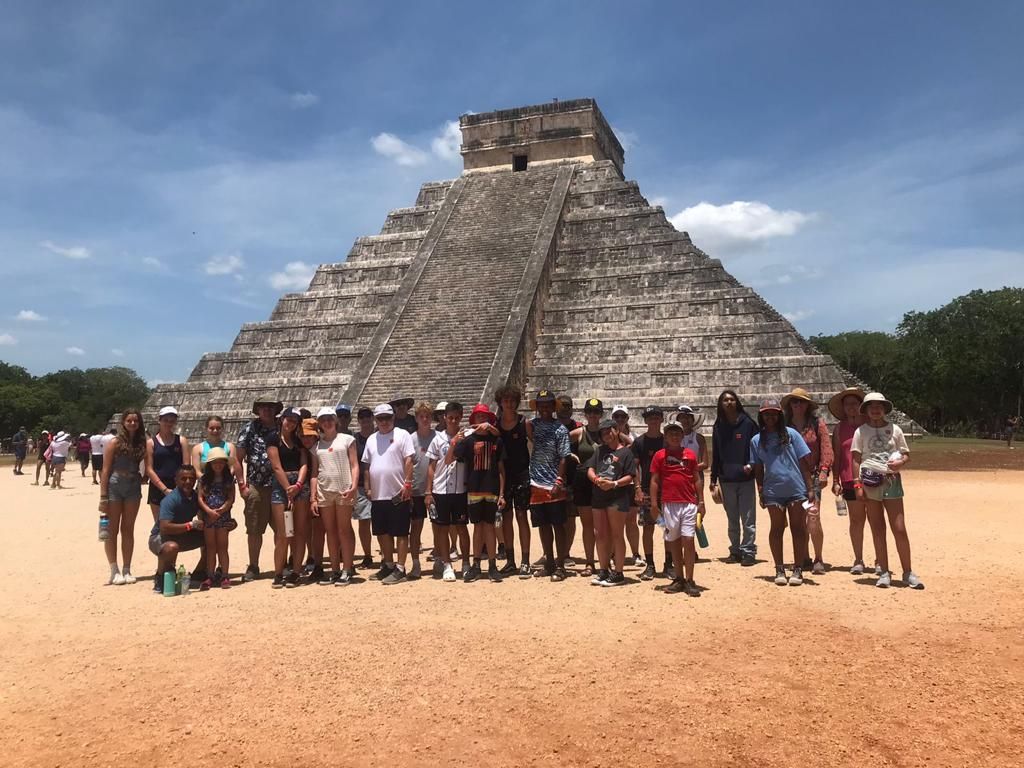 We Love You, Punta Cana
Alright, squad, get ready to immerse yourselves in the sun-soaked paradise of Punta Cana, where our Senior Trip was an absolute blast from start to finish! We kicked things off with a mind-blowing pool foam party that had us partying like there was no tomorrow. And you better believe we embraced the spirit of adventure with a boat snorkel excursion, diving into crystal-clear waters and exploring an underwater wonderland. When we weren't busy making a splash, we unleashed our competitive spirit on the sandy shores with epic beach volleyball showdowns. And let's not forget the nights, when we rocked the night parties, dancing, laughing, and creating memories that will forever light up our hearts. Punta Cana, you are absolutely stunning and gave us a Senior Trip filled with unforgettable moments. 
Gotta Love Riviera Maya
At  Riviera Maya, our Senior Trip  took an unforgettable twist. This time, it wasn't just seniors who embarked on this adventure, but their amazing parents as well. Picture this: a neon party with parents and seniors alike rocking vibrant colors and dancing the night away. We also embraced elegance with an all-white event, where our outfits shone like stars against the tropical backdrop. The pool became our playground as we battled it out in exciting volleyball matches, creating memories of friendly competition. We ventured into the mystical cenotes, exploring the stunning underground pools and caves that Riviera Maya is famous for. And of course, we couldn't resist capturing the magic in the 360 Photo Booth, leaving us with evidence of an incredible trip. Riviera Maya, you provided us with a Senior Trip filled with family fun, thrilling excursions, and unforgettable experiences.
A Senior Trip Like No Other
As we wrap up these unforgettable Senior Trips, we want to give a huge shout-out to everyone who joined us on this crazy ride. To our awesome seniors, rad parents, and everyone who made this adventure possible, you all deserve a round of applause! We can't thank you enough for bringing the energy, the laughs, and the good vibes that made this trip an absolute blast.
And for all you future travelers out there, get ready to buckle up and get hyped for your own senior trips! Trust us, the anticipation is real, and the adventures that await you will blow your mind. So start planning, and get ready to make memories that will last a lifetime. Until then, keep the senior trip spirit alive and get excited for the amazing journeys that lie ahead!